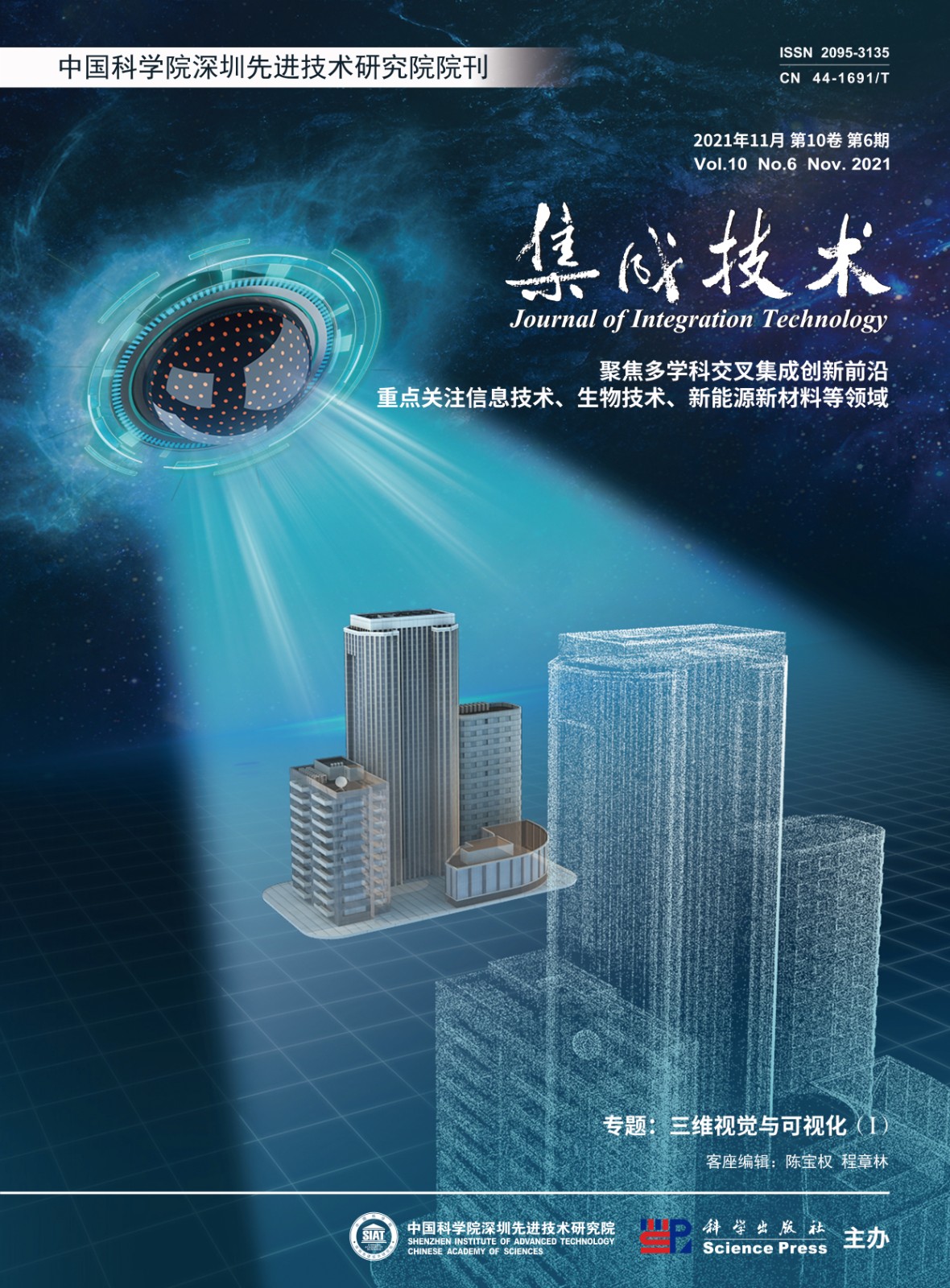 Journal of Integration Technology (CN 44-1691/T, ISSN 2095-3135) is a peer-reviewed open-access journal published bi-monthly. It focuses on multidisciplinary integration especially involved in the fields of information technology, biotechnology, new energy and new materials. Its publishing scope includes but is not limited to the big data, artificial intelligence, computer, synthetic biology, brian science, biomedicine, biomedical engineering, new energy, advanced materials, smart driving, smart city, internet of things, electric vehicles, ocean technology.
[MORE]
Current Issue
In Press
Virtual Special Issue
Most Downloaded
Most Cited
The "In Press" section displays the articles officially accepted after peer review. These articles are currently under copyediting process without volume/issue information, but are citable according to their Digital Object Identifiers(DOI).

SU ZHAO QING,LI ZHAO,DENG YU LIN

Doi: 10.12146/j.issn.2095-3135.20221010001

Abstract:

Space special environment can cause potential damage to astronauts, thus the monitoring of physiological indicators is crucial for the study of damage mechanisms and means of protection. Microgravity as one of the space special environments can lead to mitochondrial dysfunction. Meanwhile, mitochondrial membrane potential is an important indicator of normal mitochondria, it is meaningful to monitor mitochondrial membrane potential under simulated microgravity (SMG) quickly and easily. In this work, a mitochondria-targeting aggregation-induced emission (AIE) probe (TPE-Ph-In) is developed to monitor mitochondrial membrane potential under SMG. At the same time, in order to overcome the problem of insecure cell apposition under a prolonged time of SMG, an AIE probe-hydrogel 3D imaging system is constructed by seeding the cells into Matrigel and imaging the cells with TPE-Ph-In. This work provides a new method and idea to investigate the microgravity effect of cells.

Jin Xingliang,Wan Cheng,Xie Chenjie,Liu Sanchao,Wu Dan

Doi: 10.12146/j.issn.2095-3135.20221116001

Abstract:

Blood pressure is a major physiological index of human body. Continuous measurement of arterial blood pressure in each cardiac cycle is an important basis for medical staff to diagnose patients in real time. However, the current cuffless continuous blood pressure estimation method has been faced with the problem of low accuracy, which is difficult to apply to the clinic. Therefore, the continuous non-invasive blood pressure monitoring method and technology for medical staff has become a research hotspot in academia and industry.Most of the existing cuffless continuous blood pressure measurement methods are based on the characteristics of pulse wave and electrocardiogram signals. But they cannot cover a variety of factors affecting blood pressure, their models have some errors. Based on the traditional pulse wave and electrocardiogram signal, this paper introduces more information of physical signs to explore the factors affecting the accuracy of blood pressure measurement. Through the experiment of 55 volunteers, it is proved that the cuffless blood pressure prediction model based on multi-feature fusion can improve the accuracy of blood pressure prediction.

WANG Shiqing,SUN Jing,FAN Jianping,XU Yifei,LIU Zhen,ZHANG Yongchuan,QIU Agen,LI Yingjun

Doi: 10.12146/j.issn.2095-3135.20220826001

Abstract:

Under the "Internet +" environment, the integration of government big data with public services and social sensor data has transformed the urban management model from single to comprehensive, the urban service system from isolation to sharing, and the urban decision-making model from mechanical to intelligent, which is the development trend of government service. In order to solve the problems of insufficient integration of government affairs data, public service data and social sensing data, insufficient sharing, low utilization efficiency and lack of technical platforms, the overall framework of the "Internet +" government affairs big data intelligent service platform is proposed. This paper designs the platform construction theory, system architecture, technical architecture, core technology and service application, etc., and realizes the transparent access of the "Internet + " government big data intelligent service platform, city information unit, transparent intelligent agent, transparent management and microservices, etc. Exploratory applications have been carried out on platforms such as Digital Guangdong and Dandong Social Security in Liaoning, showing that the platform can effectively support the efficient sharing, management and utilization of government affairs data, public service data and social sensor data, and improve department service effectiveness and capability. The overall design scheme of the platform proposed can provide valuable reference for provincial and municipal governments to carry out the construction of "Internet +" government big data intelligent service.
Virtual Special Issue

More